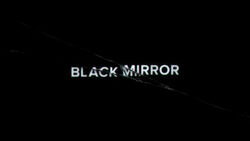 Black Mirror is a British television anthology series created by Charlie Brooker that shows the dark side of life and technology.
The series is produced by Zeppotron for Endemol. Regarding the programme's content and structure, Brooker noted, "each episode has a different cast, a different setting, even a different reality. But they're all about the way we live now – and the way we might be living in 10 minutes' time if we're clumsy.
Charlie Brooker explained the series' title to The Guardian, noting: "If technology is a drug – and it does feel like a drug – then what, precisely, are the side-effects? This area – between delight and discomfort – is where Black Mirror, my new drama series, is set. The 'black mirror' of the title is the one you'll find on every wall, on every desk, in the palm of every hand: the cold, shiny screen of a TV, a monitor, a smartphone.
Related Pages
Edit